Let us help you make magical holiday memories with this one-of-a-kind live experience. The Sugar Plum Fairy and friends will be delivering delectable treats from the Land of Sweets, tell the story of the Nutcracker, perform some special dances and even have you join in. This festive tea party also offers photo opportunities with the dancers!
•••••••••••••••••••••••••••••••••••••••••••••••••••••••••••••••
ALL STARS Halloween Bash!
Saturday Oct 28
It's be a fun time for everyone!
Click HERE for details & Get your tickets NOW!
Sponsored by NHSDA ALL STARS Chapter.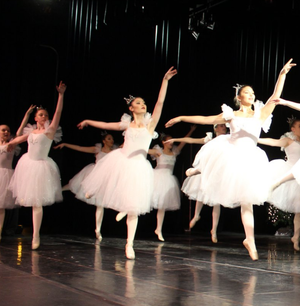 Don't just watch the show, be part of the show!
Register by Oct 15 to perform in An ALL STARS Nutcracker.
NEW CLASS: Teen Ballet level 1
Wednesdays, 8:30-9:30pm
6th-12th graders, you asked for it, and now you've got it! 
Teen Ballet 1 class with Ms. Julia Ballard starts Wednesday, Oct 11.
This is perfect to get your Ballet training started,
or add an additional Ballet class for faster growth!

Register today!
ARE YOU POSITIVE FOR COVID?  We're so sorry you'll miss dance. Please stay home for 5 days from when you started symptoms. You may return after 5 days if you are symptom free and have not had a fever for over 24 hours without the use of fever reducers. If you wish for a video of any combo or choreo covered in class, please call or email to request it. Thank you!
WHY CHOOSE ALL STARS FOR YOUR DANCE EDUCATION?